Services
Roofing
Hahner Bros. Roofing & Sheet Metal Inc. has been providing only the highest quality roofing systems for over 79 years. The roofing and sheet metal systems are installed with unrivaled attention to detail. We treat every project , large or small, like it were our very own, using only the finest roofing materials the industry has to offer.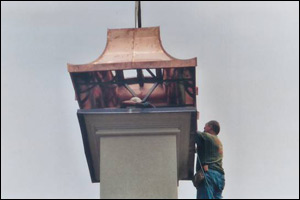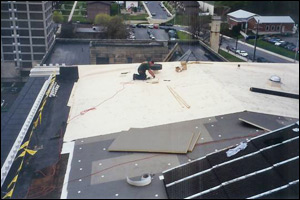 Low Slope Roofing Systems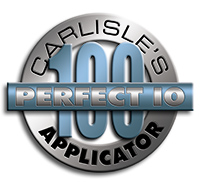 Carlisle Roofing Systems - Carlisle Centurion Applicator
Single-Ply Systems
EPDM
TPO
PVC
FleeceBack
Insulations
Steep Slope Roofing Systems

Tamko-Pro Certified Contractor Mastercraft Limited Warranty Enhancement Exclusive to Hahner Bros. Roofing, Inc. at no additional charge to our customers.
Heritage Woodgate
Heritage Premium
Vintage
Metal Roofing
Custom copper roofing panels fabricated in our shop
Authorized Metal Sales Distributor / Applicator
Everlast Metal Roofing Systems
Seamless Gutter Systems
5" and 6" sizes (Aluminum, Steel, Copper)
Roll Formed on Site
Supply to Contractors
Supply to DIY's
Gutter Accessories
Installation
Gutter Guard Protection System
Downspouts
Sheet Metal
Metal Duct
Shearing and Bending
Round Duct
Piping
Chimney tops and caps(stainless steel and copper)
Waterproofing
Chimney Repair
Pecora Masonry Repair Systems
Roof Inspections
Not sure the age or condition of your roof/gutter systems? Want peace of mind? Want to be informed? Roof inspections extend the longevity and function of your roof and gutter systems and detect minor problems BEFORE they become major issues.
Contact us today for a roof inspection for a thorough explanation and a detailed report, performed by our highly trained estimators. We will provide you with all of the information needed to determine the exact needs for your property. Whether it is a new roof that is needed, minor repairs or information on the outlook of your roof, we have the answers.
Shingle roofs inspected for:
Missing Shingles
Cracking & Blistering of Shingles
Loss of Protective Granules
Penetrations - Pipes and Chimney
Valleys Inspected

Typical Flat roofs inspected for:
Cracking

Splits
Blistering
Ccheck Manufacturer Codes for EDPM to determine age of the roof
Flashings
Metal edge joints
Penetrations
Repairs
We believe repairs are a key component for maintaining and extending the life of your roof. Hahner Bros. has a great reputation of carefully inspecting your roof, diagnosing the problem and then making the repairs necessary. Hahner Bros. takes pride in the attention to detail and the effort put forth in making sure your roof is leak free after repairs. It's this effort and consideration that allows us to virtually eliminate the need for call backs. Hahner Bros. is pleased to provide service to many local residents, businesses, area schools and shopping malls.
If you are currently experiencing roof leaks at your chimney, walls, penetrations or in the field of you roof, Please CONTACT us today. We will send our highly knowledgeable roofing technicians to diagnose the the issue and make all necessary repairs as quickly as possible. Commercial, industrial or residential, steep or flat roof, WE CAN FIX IT!